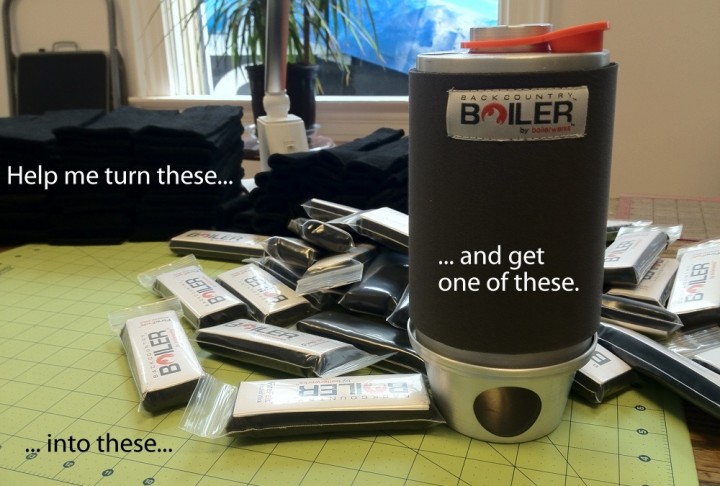 The closer I get to receiving the first batch of new Boilers, the more I think I sure could use some help around here. So I'd like to try something out…
The Boilerwerks Work Trade Program

Duties: Assembling, picking, packing, and shipping Boilerwerks products from our wonderful, new Boilerwerks studio.
Qualifications: Desire for a Backcountry Boiler or FlyGrill, a friendly disposition, innate conscientiousness, and the ability to follow rarely-arbitrary instructions.
Compensation: $10 in Boilerwerks credit for every hour worked with a minimum commitment of 8 hours. So that's a FlyGrill and retying kit for 8 hours, a Backcountry Boiler for 10 hours, or a Hard Anodized Backcountry Boiler for 12 hours. No cash compensation for these positions, sorry.
Benefits: You get to check out the studio and hang out with me and my buddy Mat. We're both pretty cool.
Limitations: Work trade times must be scheduled in advance and are subject to my availability. For now, there is a limit of one work trade term (8-12 hours depending on desired product) per person.
Location: Would love to make it virtual, but just Pittsburgh for now. Why not plan a visit to the exotic City of Bridges?
If you're interested, please drop me a line @ devin@theboilerwerks.com. I think this could be a lot of fun. I could also sure use the help, and what better way to get a Backcountry Boiler?